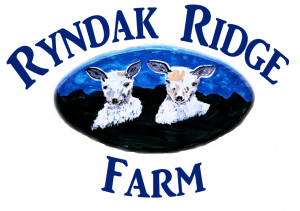 Ryndak Ridge Farm specializes in the breeding of Nigerian Dwarf Dairy Goats. Providing the highest quality show and milk production dairy goats in the Greater Baltimore area.      
♦Exciting News, Ryndak Ridge Farm is now an authorized dealer for Hiland Naturals Non GMO Livestock and Poultry Feeds.  Check out our Feeds page for more information.
Whole herd tested CAE, CL, and Johnes Negative Nov. 22, 2017 

2015 Linear Appraisal Results are in, check out our goats for scores.
Our mission is to educate others on Dairy Goats and their usefulness for farms and families.